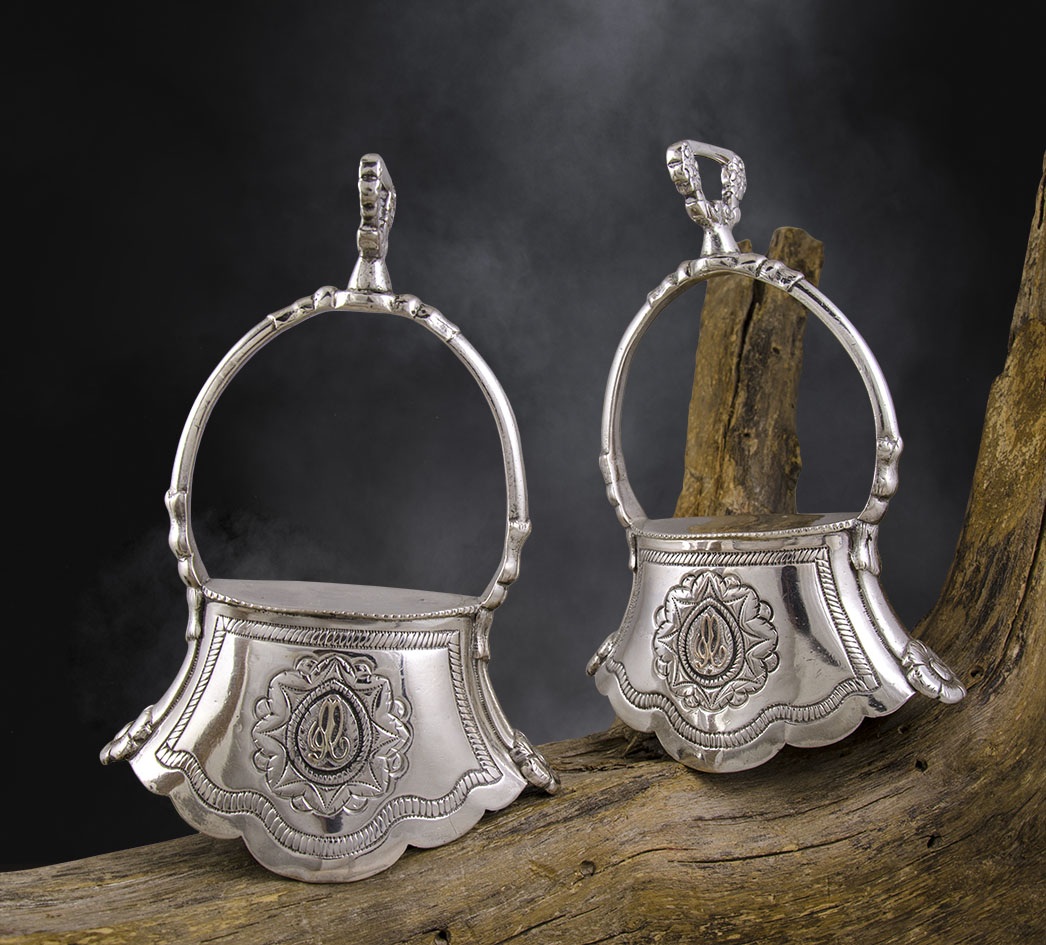 MAJESTIC
Pair of bell-type stirrups. Argentina. First half of the 20th century.
Important pair of stirrups, with a stylized, cast, S-shaped arch, whose lower end contains a flower with its petals open. It bears its transverse eye, also cast and chiselled. Tread or hollow smooth, oval, with a scalloped edge. Important blind skirt, smooth, with a guard that runs all the way through it; with a scalloped lower edge and a central chiselled motif with a monogram bearing the initials of its former owner. Measures. Height: 23.3 cm. Opening: 9.3cm. Weight (of both): 1356 gr.
We ascribe to the location indicated by Javier and José Eguiguren in their study on Creole equestrian silverware, when describing the different forms of the bell-type stirrups: "Other variants of the Pampean plain present skirts with a completely plain decoration or enhanced with a sober ornamentation". (1) This copy is a faithful example of it.
Note:
1. Javier and José Eguiguren Molina: River Plate equestrian silverware. Buenos Aires, Eguiguren Editions, 2014, p. 243.
(*): According to law 25,339, this lot will receive the application of the sumptuary tax.
---
Are you interested in selling some works?
Send us an email briefly indicating
which works you intend to put on sale, and we will respond. click here