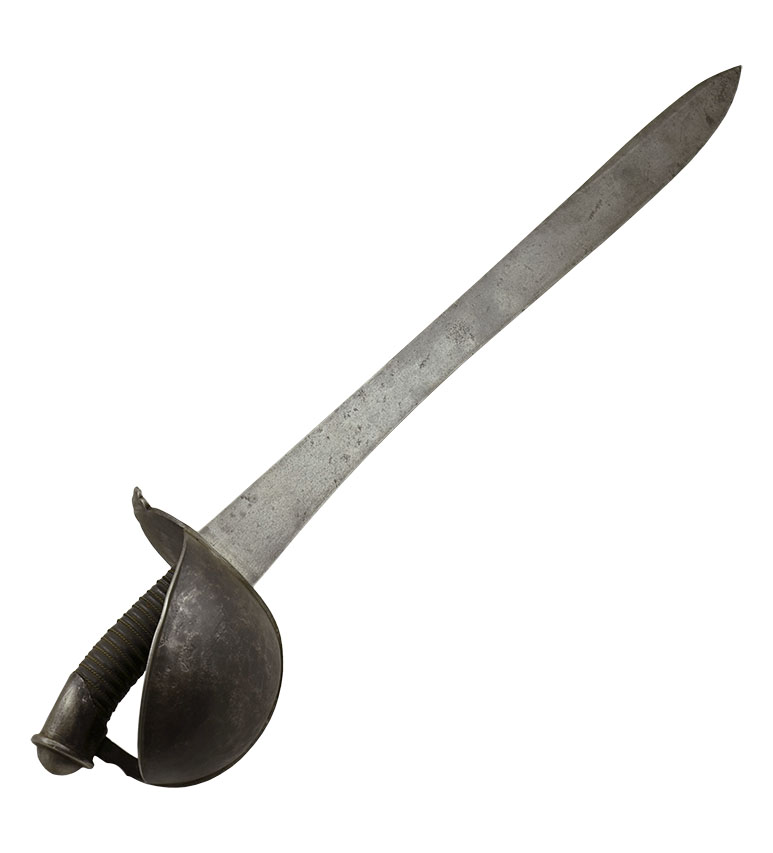 Boarding machete. France. Circa 1840.
Its hilt is made of carved wood and lined with brown leather, with its twisted wire that runs through its grooves. It has a garnish with an important wrought iron guard or bowl.

Straight spine blade and edge with a slight curvature, without grooves. It has no visible manufacturer's marks. Very common in these weapons that presented their scabbard made of leather; the one we offer lacks it.

Regulatory weapon of the French navy, used in times of the blockade on the Río de la Plata.

Total length: 74 cm / 29.13 in. Blade length: 59.5 cm / 23.42 in. S.E.H.IX-LEM
---
Are you interested in selling some works?
Send us an email briefly indicating
which works you intend to put on sale, and we will respond. click here