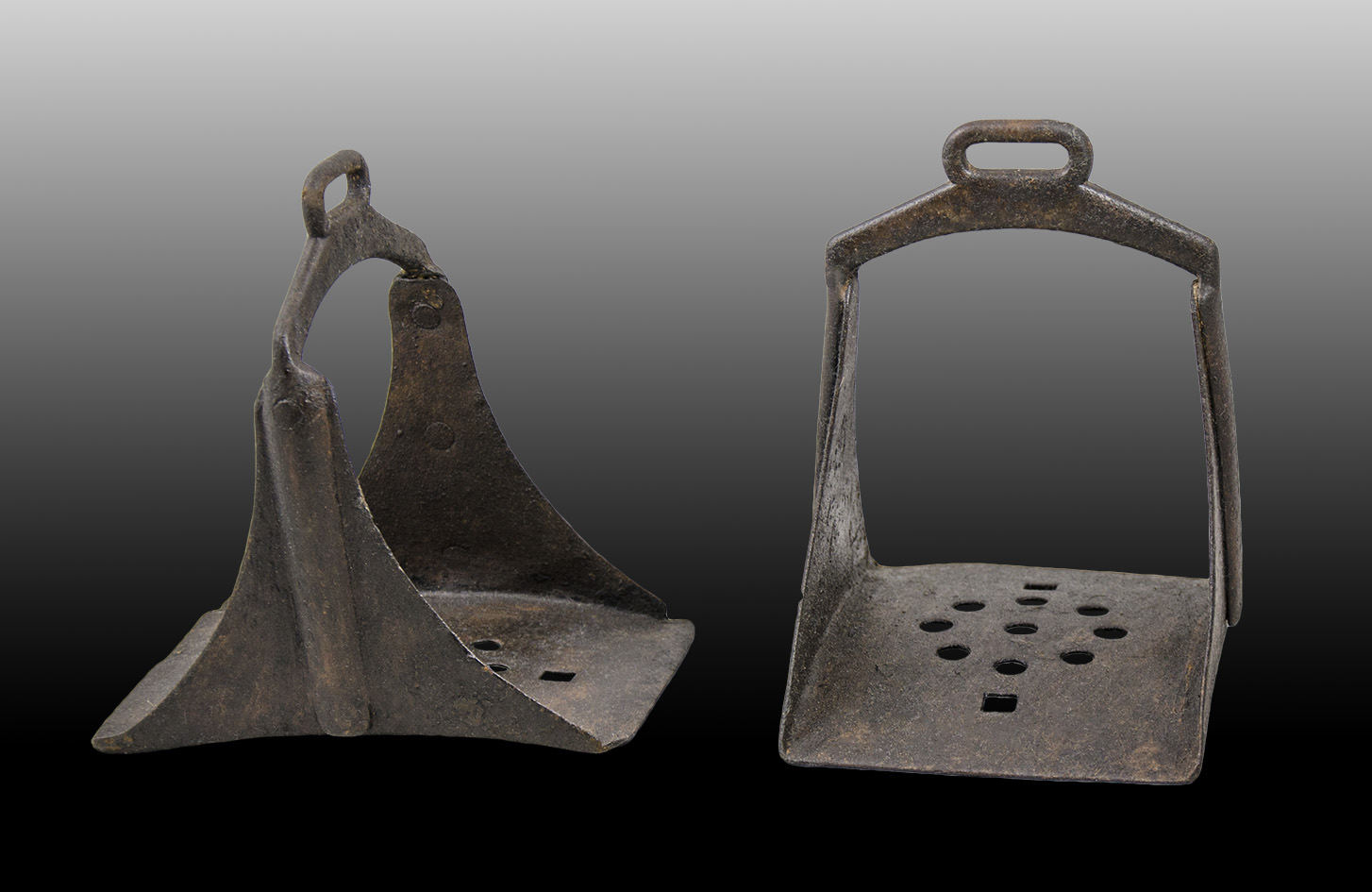 STIRRUPS OF THE SCHOOL OF "LA JINETA"
Pair of Spanish stirrups. Teruel, Spain. XIX century.

Cast, wrought and openwork iron. Its footprint or depth with its inclined plane and a radial decoration formed by circles and squares. Measurements. Height: 17,5 cm. (6.88 in.) Opening: 13 cm. (5.11 in.) Weight (of both): 1500 gr.

Of Berber origin, they were incorporated into the use of the Spanish horseman school, identified as "Moorish" or "sailor" and come from the kingdom of Tlemcen. For the Spanish researcher Vargas Machuca, these were very wide and heavy, so he preferred the variants of Córdoba, "which (in his opinion) is the true stirrup."

In the Provincial Museum of Teruel, dedicated to forging, we find some stirrups (No. 6761) that have shapes very close to the pair that we offer here. They are classified as locally sourced and dated in the 18th century. (1)

Notes:
1. De lo útil a lo bello. Forja tradicional en Teruel (From useful to beautiful. Traditional forging in Teruel). Provincial Government of Teruel, Spain, Teruel Museum, 2001, p. 131 and 163. BOM
---
Are you interested in selling some works?
Send us an email briefly indicating
which works you intend to put on sale, and we will respond. click here